Built between 1685 and 1689 on the right bank of the Gironde, the Blaye Citadel is without doubt one of the most beautiful works of the military architect Sébastien Vauban. On a limestone plateau covering over 30 hectares, chosen by Louis XIV for its ideal situation, at the time the Blaye Citadel exemplified a unique defence system to protect the city of Bordeaux from invaders.
Today, it gives visitors a majestic panorama over the largest estuary in Europe. Listed as World Heritage by UNESCO in 2008, the Blaye Citadel is one of the most visited sites in the Bordeaux region.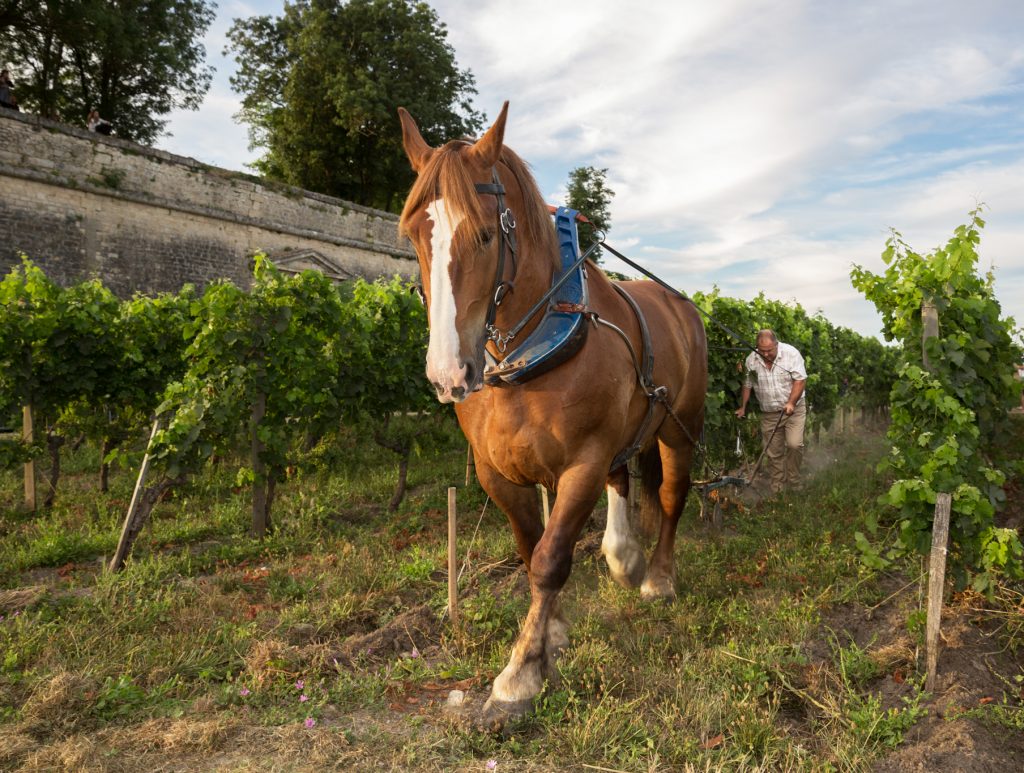 A MAGICAL VINEYARD
Within "Le bastion des Pères" nestles the small vineyard of Clos de L'Echauguette. "Le bastion des Pères", a defensive obstacle positioned in front of the Blaye Citadel, is strategically placed at the intersection of the river, the port and the town of Blaye. Accessible only by going through a tunnel dug under the earthen rampart, the Clos de L'Echauguette is a magical place, laden with history.
Planted with 100% Merlot, this vineyard of only 15 acres, enjoys an exceptional location overlooking the Gironde estuary facing the Médoc. Ploughed by horse and harvested by hand, this wine is made with the utmost respect for the environment, with passion and meticulousness by the appellation's winegrowers.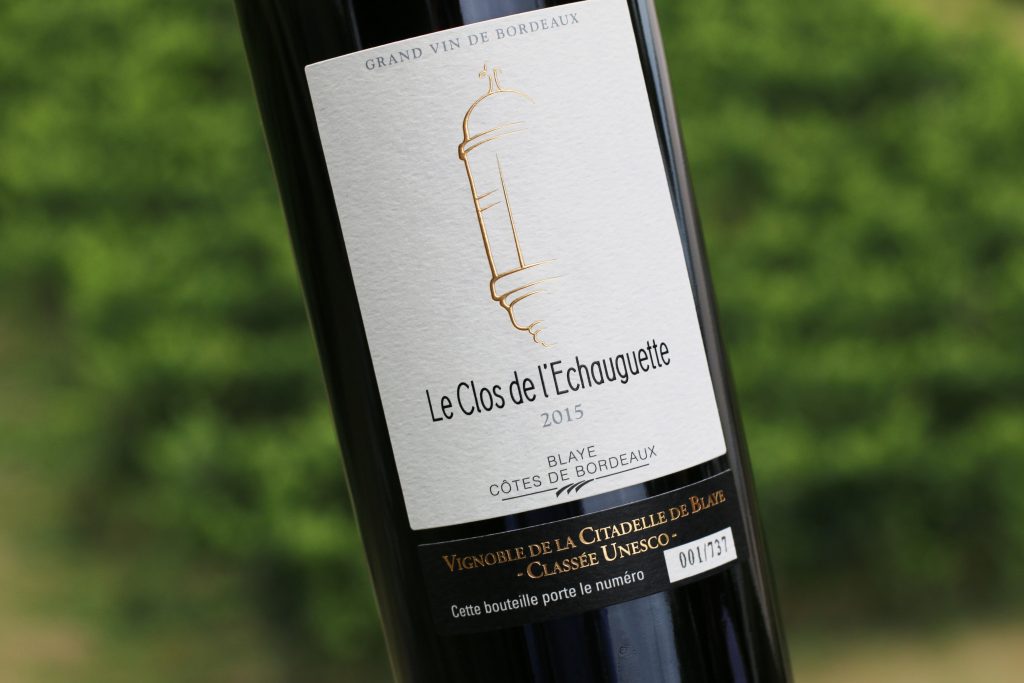 A RARE AND EMBLEMATIC WINE
For this 2015 vintage, only 737 bottles have been produced (one per vine!) with the Blaye Côtes de Bordeaux appellation. Aged in oak barrels for 16 months, Clos de l'Echauguette is a round, complex and elegant wine which embodies the excellence of this appellation's wines.