Blaye wines mountain bike trails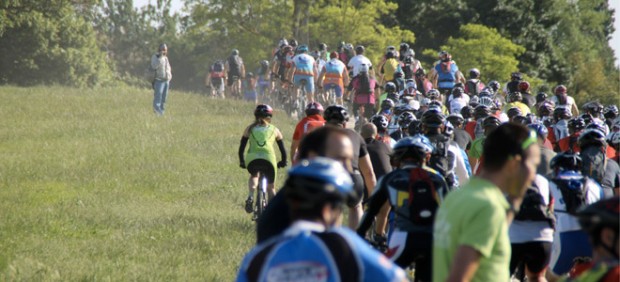 Encouraged by the success of the first edition, the Blaye Wines Rando VTT (Mountain Bike Trails) is off to a roaring start. HG Green Bike and the Blaye winegrowers association have teamed up once more to bring you the best of their vineyard.
There are three trails with three levels of difficulty but a single aim: to help you make the most of the landscape! The members of the local sports club know the region like the back of their hands, so you can be sure to find a route which suits your level while allowing you to explore lesser-known highways and byways.
Because we make a point of ensuring that the whole family can join in the fun, we have created three trails: a 15-km family trail, a 35-km sporty trail and a 55-km expert trail for experienced riders.
To make it a truly remarkable morning, we couldn't pass up the opportunity to show you the treasures of our terroir. ablecloths, cutlery and wine glasses will accompany you along your way, as we offer you breakfast before the start, tastings at stands along the route and an aperitif on your return.
The start is at 9.00am at the foot of the Citadel of Blaye, a UNESCO World Heritage Site since 2008.
For more information, see the www.hggreenbike.com website.